Brilliant Brett wins inaugural Star of the Month award
29 September 2021

An inspirational leader who puts patients "at the heart of everything he does" has been named the inaugural winner of the Star of the Month Award at NHS Shropshire, Telford and Wrekin Clinical Commissioning Group (CCG).
Brett Toro-Pearce leads the Individual Commissioning Team at the organisation, which is responsible for commissioning health services across Shropshire, Telford & Wrekin. His role involves helping to arrange individual patient packages of care for everything from Continuing healthcare to Mental Health, Learning Difficulties and children's case management.
The Star of the Month Award has been instigated by Mark Brandreth, who has recently assumed the position of Interim Accountable Officer at the CCG, and was eager to find new ways of recognising staff for their hard work.
Brett was nominated by Claire Parker, Director of Partnerships, who said: "Brett goes above and beyond every day and his knowledge is phenomenal. He is the safest pair of hands, and even when the team is facing the most enormous challenges he carries them through, leading by example.
"He always puts patients at the heart of every decision even though he is not a clinician. He is fantastic."
Mark said: "I am delighted to name Brett as our first Star of the Month. The work of Brett and his team is complex and hard, and it is clear that he is dedicated to ensuring that he does the very best by every patient. That sort of commitment is what I see from people right across our organisation, and they should be proud of what they do.
"Brett is a worthy winner and it was my pleasure to be able to present this award to him."
The award was presented at the CCG's weekly staff "huddle" – a short weekly meeting held virtually, where all staff are briefed on key developments and given the chance to ask questions of their leadership team.
Brett said: "I'm very honoured and very grateful to receive this award.
"But I couldn't do what I do without the support and the hard work of everyone within the team, so I very much see this award as being for the whole team."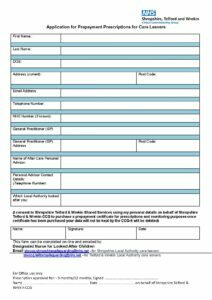 Page last updated 11 October 2021