Our Approach
Communication and Engagement throughout the Commissioning Cycle
Commissioning is the process of arranging continuous improvements to services.  This helps the CCG to deliver the best possible quality and outcomes for patients, meets the needs of the local health population and reduce inequalities with the resources available.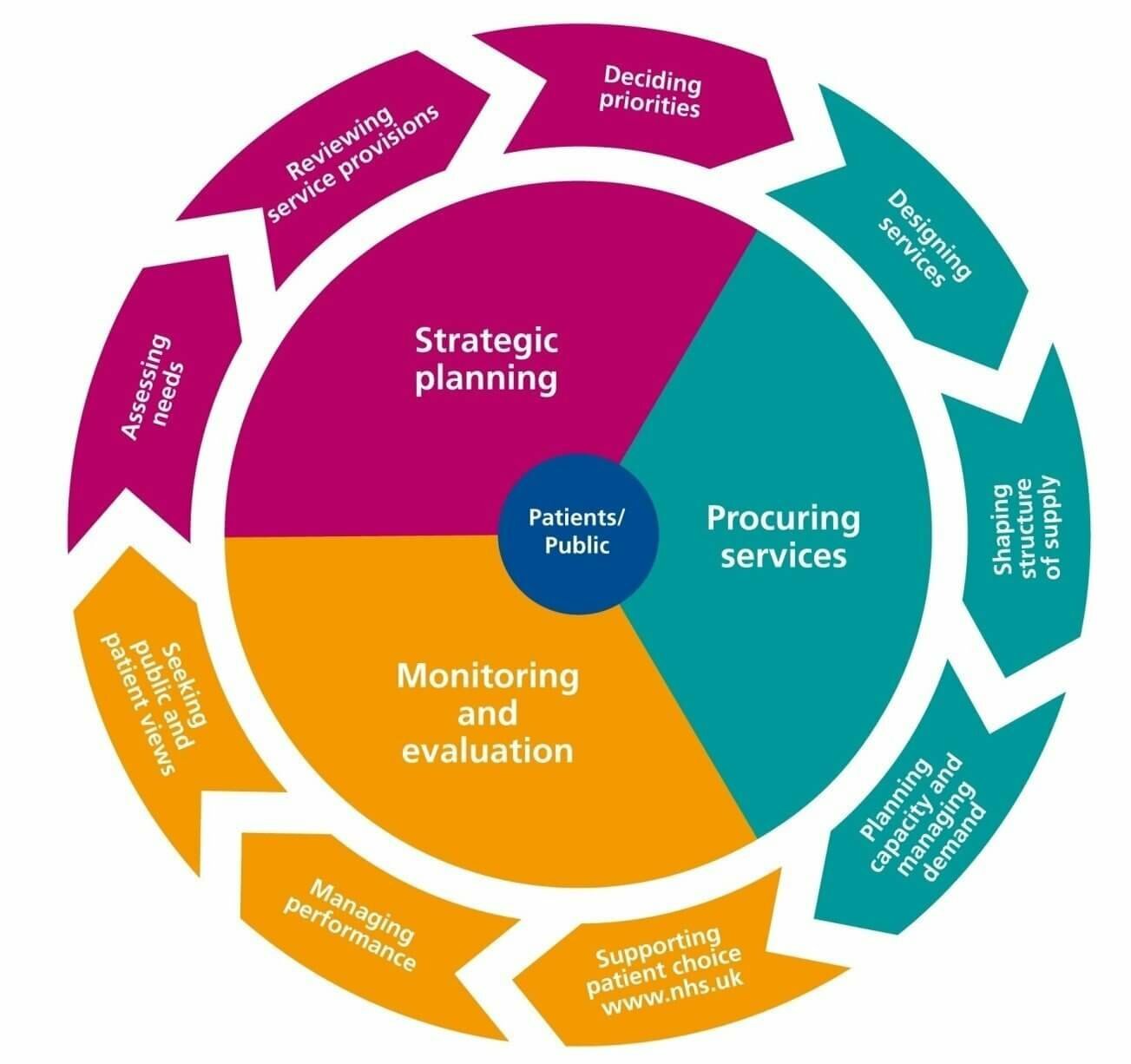 Commissioning can be divided into three distinct parts of a continuous cycle:
Strategic planning - planning the optimum services which meet national standards and local ambitions, ensuring patients and the public are involved in the process alongside other key stakeholders and the range of health professionals who contribute to patient care;
Specifying outcomes and procuring - securing services, using the contracting route that will deliver the best quality and outcomes and promote shared decision making, patient choice and integration; we will involve patients and carers in development of service outcomes and as appropriate throughout the procurement process;
Managing demand and performance - monitoring, assessing, challenging the quality of services and using this intelligence to design and plan continuously improving services for the future; we will actively seek and act on patient feedback, both collected via CCG engagement activities an through Patient Advice and Liaison Service (PALS), the complaints department, provider or National Surveys.