"Going above and beyond" Berni awarded Star of the Month
10 March 2022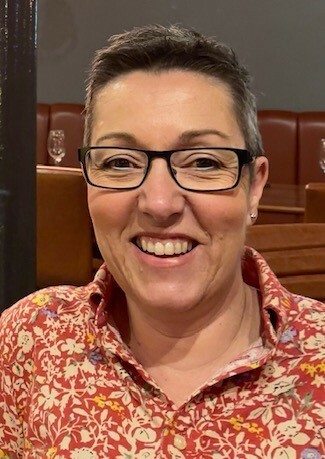 "Going above and beyond" Berni Williams who is the Primary Care Lead for contracting and delegated commissioning at NHS Shropshire, Telford and Wrekin Clinical Commissioning Group (CCG) has been awarded this month's Star of the Month.
The Star of the Month Award was launched last year as a way of recognising the commitment and dedication of staff members who go over and above what is expected of them in order to make a difference to patients, the public and/or colleagues.
Berni was nominated by Emma Pyrah, who is the Associate Director of Primary Care for the CCG. Emma said: "This is a very well-deserved award. Berni really is a team player in its broadest sense, she displays a genuine willingness to help not just members of the Primary Care Team but also staff from other CCG departments who have Primary Care queries. Berni regularly uses and shares her wide knowledge of things outside of her direct role to assist colleagues, who often comment on how knowledgeable and helpful she is.
"During the Covid pandemic, Berni went into Halesfield to co-ordinate the boxing up and distribution of over 1000 home blood pressure monitoring kits to ensure that practices received them in a timely manner to give out to patients rather than sit indefinitely in Halesfield waiting to be collected.
"Also, of particular note in the last 12 months, is the work she has co-ordinated with Primary Care, the Local Authorities and where necessary other health care services to ensure the health care needs of refugees in Shropshire, Telford and Wrekin are met."
The Star of the Month Award was presented by Mark Brandreth, Interim Accountable Officer at the CCG at the CCG's weekly staff "huddle" – a short weekly meeting held virtually, where all staff are briefed on key developments and given the chance to ask questions of their leadership team.
Announcing the Award, Mark said: "Berni is someone who is well respected by her colleagues and always goes above and beyond. This is demonstrated in her wide knowledge and willingness to help others, not only in her team, but beyond. Her work with refugees has been remarkable and this Award is well-deserved."
Berni said: "I am delighted to be Star of the month! Thanks for all the lovely comments that I have now read in the staff huddle chat!"
Page last updated 10 March 2022