Astakhar Ahmed
Astakhar is a Senior Solicitor who brings a wealth of expertise from practicing law since 1994 and having his own practice for over 20 years specialising in Criminal Defence work. He is a former Council and Criminal Law Committee member of the Birmingham Law Society.
Astakhar also works as a Hospital Lay Manager for Birmingham & Solihull Mental Health Foundation Trust where he undertakes a strategic role in both hearing appeals from patients and considering the legality of the detention of patients under the Mental Health Act. He is an Independent Panel Member for Police Misconduct Hearings of the Office of West Midlands Police & Crime Commissioner responsible for adjudicating on police conduct and deciding on appropriate sanctions to ensure that there is an independent and impartial voice.
He is also a School Governor for an academy primary school where he serves as Vice-Chair. Astakhar has a keen interest in patient involvement, community led health initiatives and engaging communities in shaping local health care services.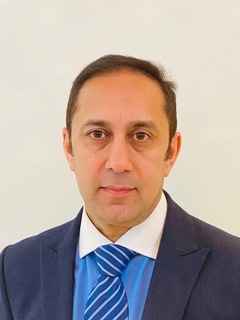 Page last updated 14 June 2021