Partnership working to support Adult Nursing course places in Shropshire, Telford and Wrekin
10 August 2021
More places have been made available to study Adult Nursing at University Centre Shrewsbury (UCS) from September 2021 thanks to a drive to support people who live and aspire to work in and around Shropshire to consider Nursing as a career.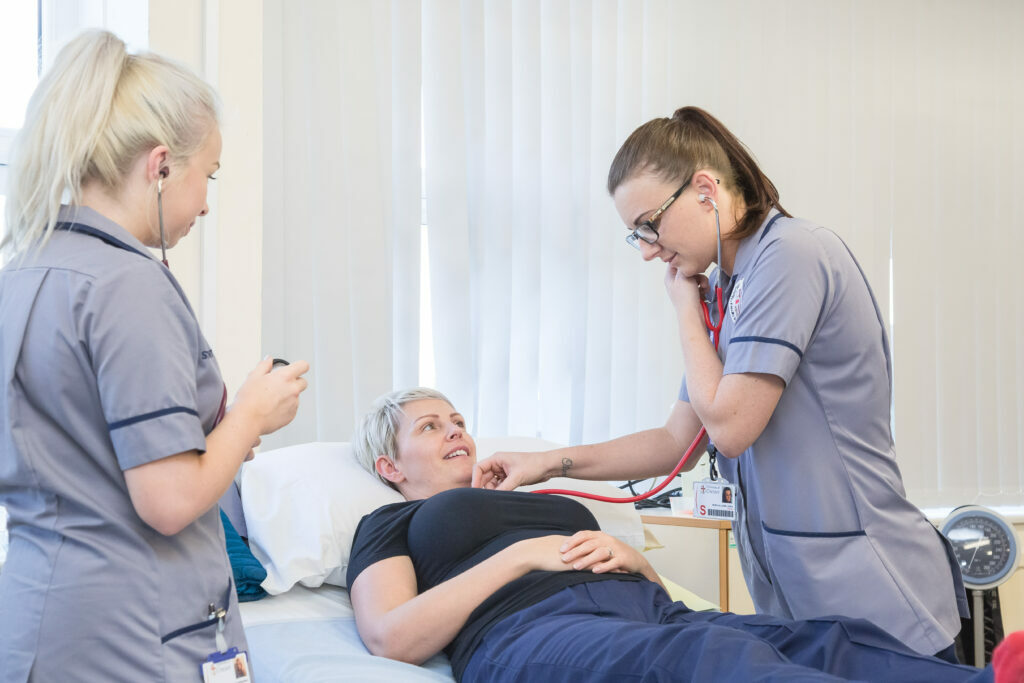 The Shropshire, Telford and Wrekin Integrated Care System (ICS) is working with Health Education England in the West Midlands to increase the number of placements available in the region with additional places to study BN Adult Nursing at University Centre Shrewsbury (UCS) available to apply for here. This programme of study will start in September 2021.
Integrated Care Systems bring together hospitals, community and mental health trusts, GPs and other primary care services with local authorities and other care providers across the whole area. This approach enables more effective use of resources, leading to higher quality, more efficient and effective services.
The three-year BN Adult Nursing programme is delivered by the University of Chester at UCS. It will focus on meeting the healthcare needs of people living in rural localities. The programme is approved by the Nursing and Midwifery Council.
Dr Jane Povey, Clinical Lead for the Integrated Care System, said: "We are excited to be working with University Centre Shrewsbury to work across Shropshire, Telford and Wrekin. Within our Integrated Care System there is an increasing range of services and places for nurses to work and thrive, whilst enabling increasingly joined up physical and mental health and care services for our population. This is a great opportunity for anyone considering a career in Nursing"
Professor Angela Simpson, Executive Dean, Faculty of Health and Social Care at the University of Chester, said: "This is welcome news to those wishing to study Nursing in the Shropshire area to be able to do so. Never has a career in Nursing been so vital and we are looking forward to meeting our new students in September this year."
Stacey Keegan, Senior Responsible Officer for People within the Shropshire Telford and Wrekin Integrated Care System, said: "This is a fantastic opportunity for anyone who wants to embark on a career in Nursing. We are delighted to be working with the University of Chester to offer these places.
"Students who are successful in getting on the course will have the opportunities to work in a variety of settings from acute hospitals to community nursing, specialist orthopaedic nursing and primary care. There is also the chance to progress beyond your degree and build a successful nursing career here in Shropshire, Telford and Wrekin."
To apply for a place to study BN Adult Nursing at UCS please visit here.
Page last updated 10 August 2021