Social Distancing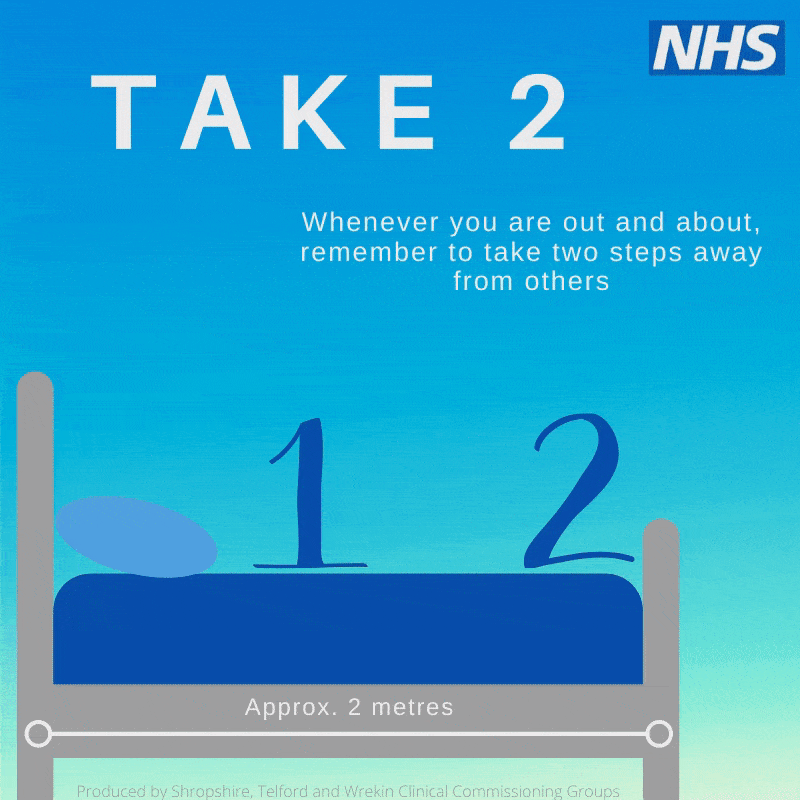 To stop the spread of coronavirus (COVID-19), you should avoid close contact with anyone you do not live with.
This is called social distancing.
Advice on social distancing is available on the NHS website.
You can view the CCG's health campaign 'Take 2' which launched in 2020 and aimed to remind people to keep a two-metre distance when out and about during the pandemic.